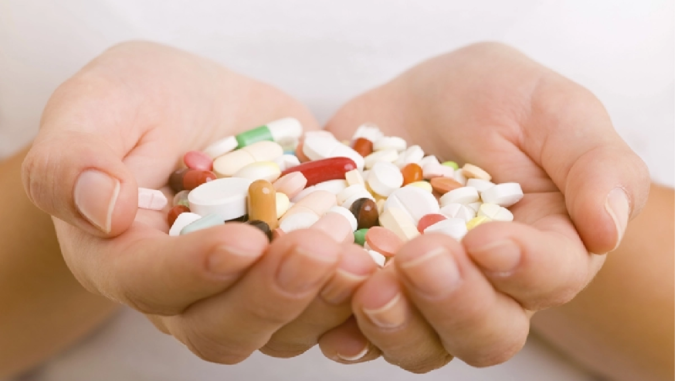 There are three main categories of prescription drugs that have the highest potential for addiction, including opioid painkillers, stimulants, and benzodiazepines, currently available in the United States.
Physical pain is challenging, and in some cases, debilitating. When it is particularly intense or severe, or if it becomes chronic, powerful prescription pain medications can provide considerable relief. In fact, pain relief is one of the top reasons people visit doctors' offices. Unfortunately, many of these medications have a very high potential for addiction. Legitimate users risk dependency for a variety of reasons. Recreational abuse of prescription painkillers is popular due to the euphoria these drugs can produce. Thus, it is so possible to develop Percocet addiction, Hydrocodone addiction or Meperidine addiction. Some of the greatest offenders include the following:
Oxycodone (OxyContin, Percocet)
OxyContin is one of the most well-known and widely prescribed oxycodone medications. Often called "Hillbilly Heroin," the medication is widely abused for the euphoria it can elicit. Percocet, another frequently prescribed painkiller, is a combination of oxycodone and acetaminophen. Both have a very high potential for addiction and can be very dangerous – and even lethal – if taken in high doses, combined with certain other medications, or combined with alcohol.
Hydrocodone (Vicodin, Zohydro)
Hydrocodone is an opiate analgesic. Up until very recently, hydrocodone has been available only when combined with other substances. Vicodin, which is a powerful painkiller comprised of hydrocodone and acetaminophen, is probably one of the most well-known and highly addictive forms of this drug. However, Vicodin's top status is likely about to be bumped.
The FDA approved a drug called Zohydro, which is pure hydrocodone and up to 10 times as potent as Vicodin. In an article on Huff Post, Andrew Kolodny, M.D., aptly titled Zohydro: The FDA-Approved Prescription for Addiction, eloquently expressed the strong concerns of many physicians and addiction specialists across the country. Not only will the potential for addiction be extremely high with this off-the-charts painkiller, the high potential for death via overdose is also frightening. According to the, a single Zohydro capsule is strong enough to kill a child, and just two pills would be lethal for an adult who has not developed a tolerance to opioids.
Meperidine (Demerol)
Meperidine is another highly addictive opioid drug. Its potential for abuse is similar to morphine, which is designated only for the treatment of acute pain episodes. The brand name for meperidine is Demerol. One of the potential dangers of this drug, when used for prolonged periods, is seizures. Like other drugs in this category, Demerol can be especially dangerous if it is taken in high amounts or combined with alcohol, other street drugs, and certain other medications, particularly CNS depressants.
Opioid Pain Medication Withdrawal
As a general rule, it is never wise to suddenly stop taking prescription painkillers. If you have developed a drug addiction to opioid medications, you may experience symptoms such as yawning, nausea, chills, anxiety, weakness, sweating, irritability, nasal congestion, diarrhea, aching joints and muscles, loss of appetite, insomnia, and tremors, if you abruptly discontinue using them.
In conclusion, you must not take the use of prescription drugs lightly for yourself as well as your family members, especially if you have teenagers.