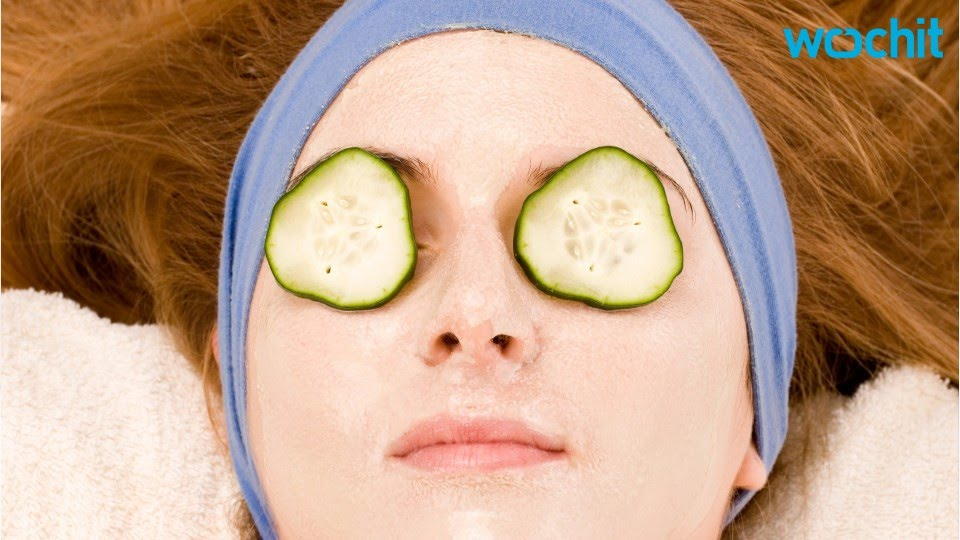 These days, pollution has increased so much that the skin suffers the most. Also, people lead a very stressful life these days and as a result, fine lines and dark circles appear on the face at an early age. So, it is mandatory to take care of your face on a regular basis.
The basic cleaning process is a must that has to be followed every day. There are handmade facial cleansers available which one can use if regular market products do not suit them. One can also use some natural products at home to get amazing results.
Bananas are great for facial skins. One needs to scoop out the inner portion of the banana and mix it with cold milk in a bowl. Then blend the things well to form a paste and apply it on your face. Keep messaging in circular motion for at least 20 minutes and then rinse it off well. This will restore back the natural glow on your skin. This also removes the dark spots and blemishes.
Cucumber is another natural product that brings back the extra shine on your face. Peel a medium sized cucumber and then cut it into small pieces. Blend all the pieces thoroughly and pour the puree through a piece of cotton cloth so that the water goes out from it. Pour this juice in a bottle and add 2 tea spoons of honey in it. Apply this paste on your face to get great results.
One can also make a natural face mask at home by adding 2 table spoons of honey, lemon pulp and water with 4 table spoons of clay (add clay only if you have oily skin). Apply the mask on your face and leave it for 15 minutes. Then use warm water to wash your face.
Another effective facial scrub can be prepared at home my mixing the olive oil and edible salt. This mixture can exfoliate all the dead skin cells from the face. One can also use granulated sugar instead of regular salts.
To remove pigmentations and sun burn one can mix egg whites and 2 tea spoons of honey. Then stir it well to make a thick liquid out of it. Apply this paste to the affected areas of your face and leave it for 5 minutes. Then wash your face with a mild face wash. This will reduce pigmentation and will provide natural glow.
If one has facial hair then they can use 10 ml of lemon juice with 40 ml of honey and prepare a mixture. Take a cotton ball and rub the mixture towards the direction of hair growth. Rinse it after 15 minutes. One can repeat this twice a week to see the improvement.
One can put 2 slices of cucumber on the eyes to relax and remove the fine lines there.
The handmade facial cleanser can come to rescue for regular facial cleansing and toning. They are natural and harmless to the skin.