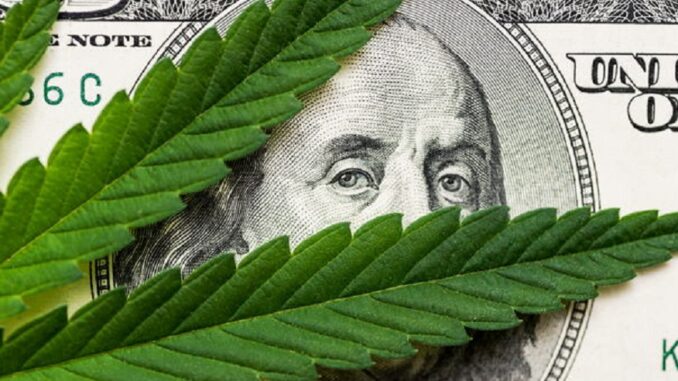 Politicians on both sides of the aisle have been working toward reforming banking regulations in hopes of encouraging America's financial services sector to start providing services to marijuana companies. In fact, banking reform has been one of the hottest marijuana-related topics in Congress for several years running. Guess what? Even without new regulations, banks and credit unions are jumping on board.
The most recent data from the Financial Crimes Enforcement Network (FinCEN) shows a clear trend of banks and credit unions providing basic banking services for the marijuana industry in greater numbers. There could be any number of reasons explaining why. One possibility is increasing comfort among banks and credit unions knowing that Congress is trying to get the SAFE act passed and on to the president's desk.
More Than 800 Institutions
According to the data, a total of 812 banks and credit unions actively served marijuana companies during the second quarter of this year. That is the highest number since FinCEN started tracking the statistic. First-quarter numbers came in at 807 while the fourth quarter of last year saw 773 banks and credit unions offering services to the industry.
This is a big deal according to BeehiveFarmacy.com which operates in Utah. For the most part, Beehive says that the cannabis industry operates on a cash-and-carry model. All transactions are done in cash because growers, processors, and retail outlets do not have access to traditional banking services.
While cash is still legal tender in this country, operating an all-cash business is both inconvenient and risky. It is inconvenient in the sense that companies cannot accept electronic payments. It is risky in the sense that criminals know they have a prime target in cash-laden marijuana companies.
Still Working on the SAFE Act
Even as this post is being written, federal lawmakers continue working on putting together a version of the SAFE Act that can make it through both chambers of Congress and get a presidential signature. Historically speaking, this sort of legislation tends to die in the Senate due to lawmakers' inability to pass a clean bill without any amendments attached.
Will the SAFE Act make it through this year? Its prospects are in doubt. Senators were hoping to get something to the floor before summer recess. However, summer recess has come and gone. Now they are racing to put something together before adjourning for the year in December.
As Things Currently Stand
As things currently stand, there is not a law that explicitly prevents banks and credit unions from servicing marijuana companies. But marijuana is still illegal under federal law. Therefore, federal banking regulators could take actions against banks and credit unions servicing marijuana companies if they chose to do so.
Apparently though, there are more than 800 financial institutions comfortable enough to move ahead with the marijuana industry despite its inherent risks. Perhaps they are motivated by ongoing efforts to get the SAFE Act passed. Maybe they trust that Washington will continue turning a blind eye to state-legal marijuana as they have done for the last 20+ years.
Reform Will Eventually Come
Looking across the current banking landscape makes it hard to believe that restrictions against marijuana companies will continue forever. At some point, banking reform will eventually come. Whether it is through the SAFE Act or some sort of law or resolution that reschedules marijuana, it's going to happen.
When the day arrives, companies like Beehive Farmacy will find doing business a lot easier. Retail customers will also have an easier time buying online and using their credit and debit cards to make purchases.