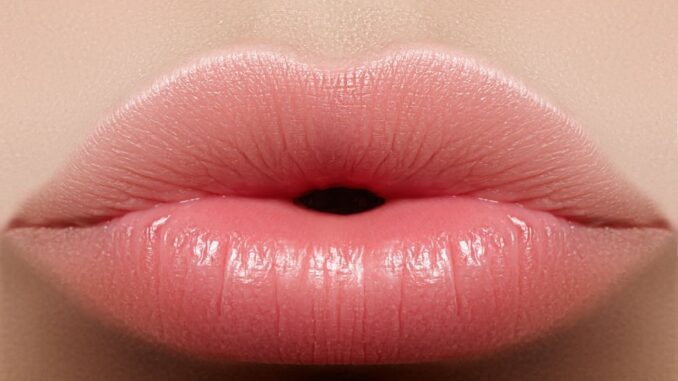 Lip fillers are becoming increasingly popular these days, and it is not just among young twenty-somethings. In fact, many women in their fifties and sixties consider undergoing this cosmetic procedure too. So why are lip fillers so popular, and how is it carried out?
What Makes Lip Fillers So Popular?
Lip fillers, or dermal fillers as they are also known as, are a great way to help minimize the signs of aging. As a woman ages, one of the most noticeable signs of this is a thinning of the lips. Dermal fillers can help to smooth out fine lines around the mouth and rejuvenate the skin.
While many older women choose lip fillers to help restore a more youthful appearance, younger ladies might opt for the same treatment to add volume to their lips for a poutier look. Then there are those who may require lip fillers to correct imperfections, which would in turn improve their appearance and self-esteem. Whatever the reason, there is no doubting the ever-growing popularity of lip fillers with women of all ages.
Remember, insurance companies will only pay for treatments that are classed as medically necessary. So if your dermal fillers are for cosmetic purposes only, it is unlikely you will be covered. If your dermal fillers are deemed as medically necessary and you are making a claim, the experts at Find-A-Code.com recommend that you obtain the correct medical billing codes as you will need these when completing your insurance form.
What Are Lip Fillers and What is Involved?
Lip fillers are a non-invasive cosmetic procedure that can be carried out in your plastic surgeon's office. The procedure consists of a synthetic hyaluronic acid being injected into the lips.
The surgeon will either apply a topical anesthetic cream that is rubbed onto the area where the lip fillers will be injected, or a local anesthetic will be injected into the inside of the mouth to numb both top and bottom lips. The result of both topical and local anesthetic is to numb the area before the filler is injected.
Exactly where the lip fillers are injected will depend on what you have discussed with the surgeon about the results you would like. You should have already spoken at length about why you want lip fillers and what you are hoping your lips to look like once the procedure has been completed.
The lip filler can be injected into various parts of the lips including the Cupid's Bow (the curve at the center of the top lip), the outer edges of the lips, or the corners of the mouth. The needle should not penetrate deeper than 2.5mm into the skin and around 1mm of lip filler will be injected. You should not feel any pain during the procedure, although some people experience a slight pinching sensation.
You can expect an appointment to last anywhere up to two hours. Once all the liquid has been injected, the plastic surgeon will massage your lips to ensure that the product has been fully absorbed. They will usually place ice on the lips. You will be asked to stay for at least fifteen minutes to ensure you do not suffer any side effects such as bleeding, nausea, or dizziness.
How Long Do Lip Fillers Last?
You should expect some bruising and swelling in the days immediately after the appointment, but this should quickly subside. Applying an ice pack for up to ten minutes at a time can help to relieve pain and reduce swelling. Finally, fillers usually last for between twelve and eighteen months. They tend to last longer in older people because they have a slower metabolism.