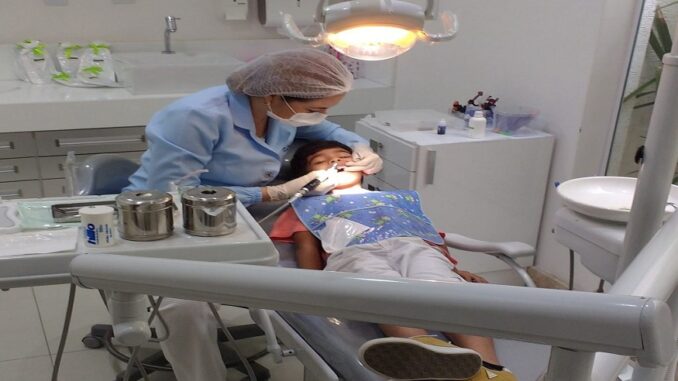 After investing in porcelain veneers for your gleaming smile, it is time to take good care of them. After all, best Porcelain veneers in Melbourne, cost a good amount and in order to keep them looking great long term, maintaining regular oral habits is a must. It is your responsibility to care for dental veneers like you would natural tooth structure. Here are a few tips suggested by the best cosmetic dentistry clinics in Melbourne that would come in handy for you while maintaining your porcelain veneers.
Regular Brushing and Flossing
Your veneers should be taken care of just like your natural teeth. Brushing twice a day with fluoride toothpaste is recommended. Poor dental hygiene leads to gum diseases .Take sufficient time and ensure you brush every single tooth so that you don't develop cavities in your back teeth.
Floss Your Teeth Once Daily
Flossing is very important in maintaining your oral hygiene. It's because plaque is likely to hide in areas where your toothbrush bristles don't reach, irrespective of your natural structure or dental veneers. Flossing every day once can help you remove dental plaque that hides between teeth and along the gum line. It also avoids cavities from forming in between teeth.
Don't Skip Follow-ups
You may want to walk out with your first brand new set of veneers and would never want to visit a dentist again. However, there is a reason why follow-up visits are scheduled and it's important to attend. Regular dental visits are necessary to evaluate the treatment and to check if any complications prevail. Even though it may be annoying but in the follow-up visit, your dentist will ensure the placement of veneers is proper and everything is going according to the plan. Moreover, this is an opportunity to ask any questions to your dentist regarding porcelain veneers.
Avoid Dangerous Foods
Getting veneers comes with its own challenges and restrictions. There is a need to avoid foods that can likely damage them. These foods are also equally harmful to your natural teeth. Chewing on ice or hard candy, using your teeth as bottle openers or scissors is strictly prohibited. This will only cause chips and cracks on your veneers. On the other hand, you can consume coffee, blueberries or food dyes that won't create much of a problem. But however, they may stain your teeth which may create colour differences over time.
Don't Chew Ice or Use Your Teeth as Tools
Despite porcelain veneers being long-lasting, they cannot be used as tools to access several things such as trying to pry off a bottle cap with your teeth. You must avoid chewing ice as it can cause the chipping of your veneers and can ruin the appearance of your smile. We suggest you not chew foods that can likely chip your porcelain veneers.
The above tips will help you have your veneers for extended periods of time. If you are looking to buy cheap porcelain veneers in Melbourne of un compromised quality, contact expert dentists at Glam Smile- a renowned cosmetic dental clinic in Melbourne. Also, you can get a free quote on the cost of porcelain veneers in Melbourne.